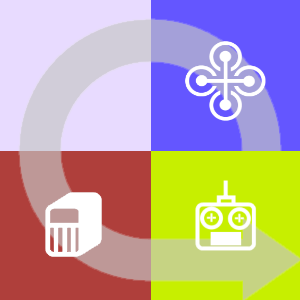 As I don't want to spend a lot of time designing this webpage, its design and the features might appear a bit minimalistic. But don't turn away, there is plenty of information in the four sections below!
... the apps have been published and are generally available for free now!!
---
Downloads
Here you can download the latest FlightZoomer Relay Server application, which needs to be installed on a PC at home.

System requirements:
A Windows PC with Windows 7 or higher.
All files are guaranteed to be free and clean from any stuff you will never want to see on your computer!
Current versions of the applications:
Operate the FlightZoomer applications always in these, current versions:
Application
Version
Filename/URL
Size
FlightZoomer Relay Server 2.1
Not backward compatible with version 1.5 apps.
2.1.0.0
setup.2.1.0.0.exe
77.9 MB
The apps:
Flightzoomer Sensorics 2.1

2.1.0.1
Link to store
Flightzoomer Groundstation 2.1

2.1.0.1
Link to store
Change log:
Application
Version
Change
Date
FlightZoomer Relay Server 2
2.1.0.0
2.0.0.5
Functional update, more precise autopilot
Initial version 2 release
2016-07-27
2016-05-31
Flightzoomer Sensorics 2
2.1.0.1
2.1.0.0
2.0.0.2
2.0.0.1
Two bugs fixed
Functional update, more precise autopilot
Bug fixed in VNAV mode


Initial version 2 release

2016-08-04
2016-07-27
2016-06-17
2016-06-02
Flightzoomer Groundstation 2

2.1.0.1
2.1.0.0
2.0.0.4
2.0.0.3
2.0.0.2
2.0.5995.12061
Two bugs fixed
Functional update, more precise autopilot
Enhanced ATC slang, default target for autopilot, bugfixes
Bug fixed in VNAV mode
Fixed "access denied" exceptions and capabilities mismatch
Initial version 2 release
2016-08-04
2016-07-27
2016-06-30
2016-06-17
2016-06-07
2016-06-02